BrightFire is looking forward to exhibiting at the AC2023 Insurance Connection Conference on September 10-12 in Orlando, Florida! We are excited to network with insurance agents and brokers across the nation as a bronze sponsor of the conference.
The AC2023 Insurance Connection Conference brings together experts, educators, committee members, and AC members for three days of in-depth workshops and meaningful networking to discuss and plan for the insurance industry's future.
Attending? Let's Connect!
BrightFire will be exhibiting at booth #19 during the following times:
Monday, September 11th from 8 AM – 4:30 PM Eastern
Tuesday, September 12th from 8 AM – 1 PM Eastern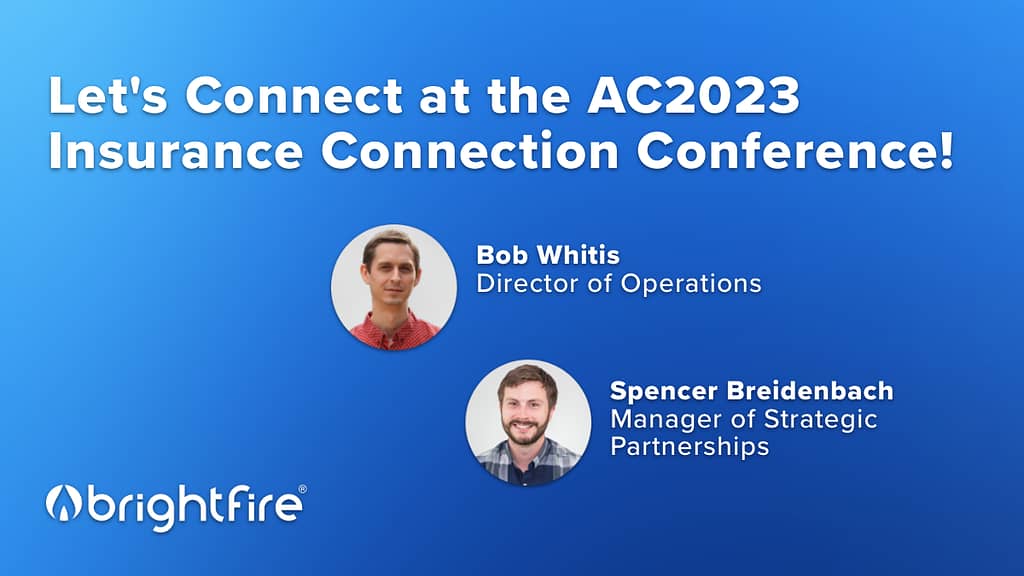 Stop by our booth and connect with BrightFire Director of Operations Bob Whitis and Manager of Strategic Partnerships Spencer Breidenbach to see what's possible for your agency's digital marketing and lead generation efforts.