BrightFire is excited to sponsor, exhibit, and connect with insurance professionals next week at the FirstChoice Member-Only Annual Conference in Atlanta, Georgia, on October 24-26.
This three-day annual conference brings together FirstChoice member agencies, carriers, and technology partners from across the nation to network and share industry insights on the latest issues and trends, as well as offer key tools, resources, and strategies to help independent agents accelerate business growth.
With more than 500 members in 38 states and 60 potential carrier markets, BrightFire's partner FirstChoice, a MarshBerry Company, offers growth solutions and tools to improve operational efficiencies that help agencies of all sizes stay competitive in the market.
Attending? Let's Connect!
If you're heading to the FirstChoice Member-Only Annual Conference next week, visit BrightFire's booth to connect with Director of Operations Bob Whitis and Manager of Strategic Partnerships Spencer Breidenbach.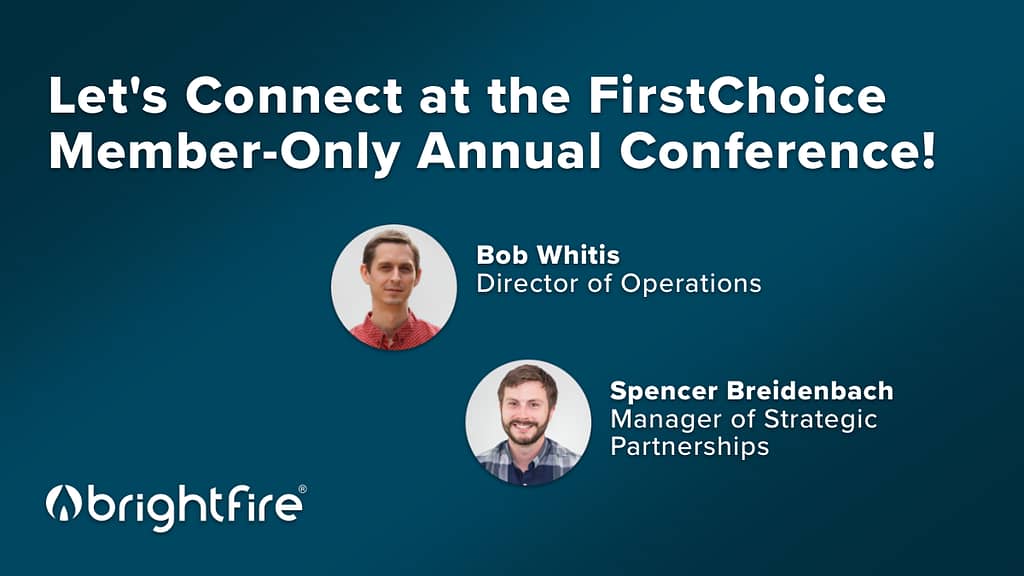 We look forward to showing you what's possible when you leverage BrightFire's digital marketing solutions to improve your agency's online visibility, attract more insurance leads, and grow your book of business. We hope to see you there!