Team BrightFire is heading out to the Insurance Agency Owners Alliance's (IAOA) INNOVATION 2023 Conference in Chicago, Illinois, this Thursday, October 5th! We are a proud sponsor of the event, and our team is excited to exhibit and connect with independent agency owners.
Consisting of more than 9,000 agency owners, IAOA is the fastest growing group of independent insurance agency owners in the USA. IAOA's annual INNOVATION Conference is designed to help agency owners collaborate and innovate together to build their agencies stronger, larger, and faster.
Attending? Let's Connect!
If you are attending INNOVATION 2023 and have been looking for solutions to get your agency found across the web so you can generate more insurance leads, be sure to visit BrightFire's booth.
There, you'll be able to connect with Director of Operations Bob Whitis and Manager of Strategic Partnerships Spencer Breidenbach.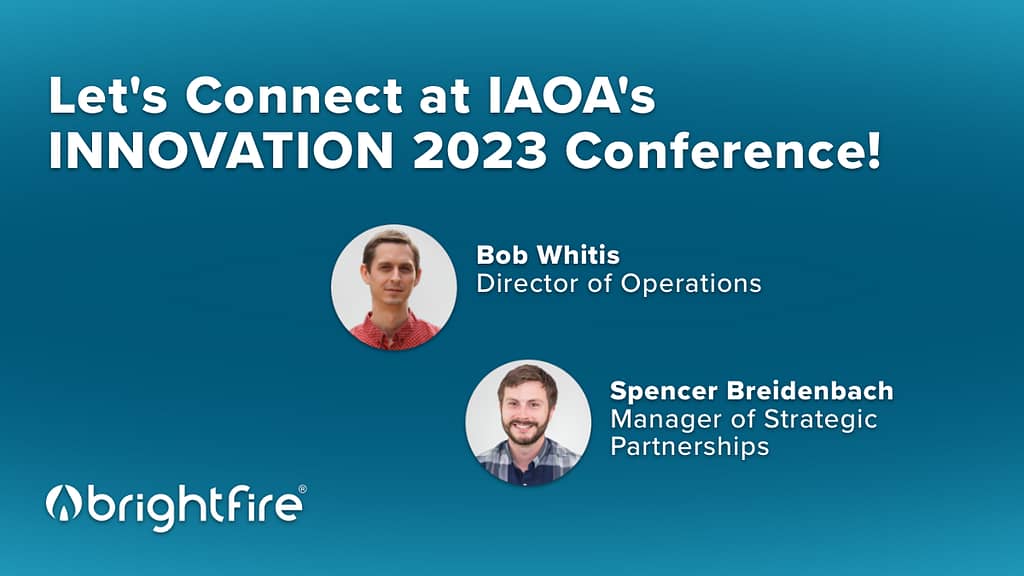 We'd love to discuss your current digital marketing strategy, answer any questions you may have, and show your agency what's possible with BrightFire's comprehensive suite of digital marketing solutions.