BrightFire is happy to announce the launch of the My BrightFire customer portal at my.brightfire.com. We created this customer portal in order to help our customers understand how their BrightFire services are performing and to make it easy for them to manage their BrightFire account.
Understand How Your Services Are Performing
We've brought together key metrics from each of BrightFire's services, giving our clients a streamlined collection of dashboards with all the necessary information to gauge the performance of their services.
For example, with My BrightFire, agencies can stay up-to-date on their Insurance Agency Website's overall performance, including SEO, accessibility, key Google Analytics metrics, top searches by page and keywords from Google Search Console, and details of their website call tracking information.
You can also access management dashboards for Local Listings Management, Social Media Marketing, and Reviews & Reputation Management.
We understand insurance agency owners are busy people, so we've also made it possible to add agency staff members to your My BrightFire account.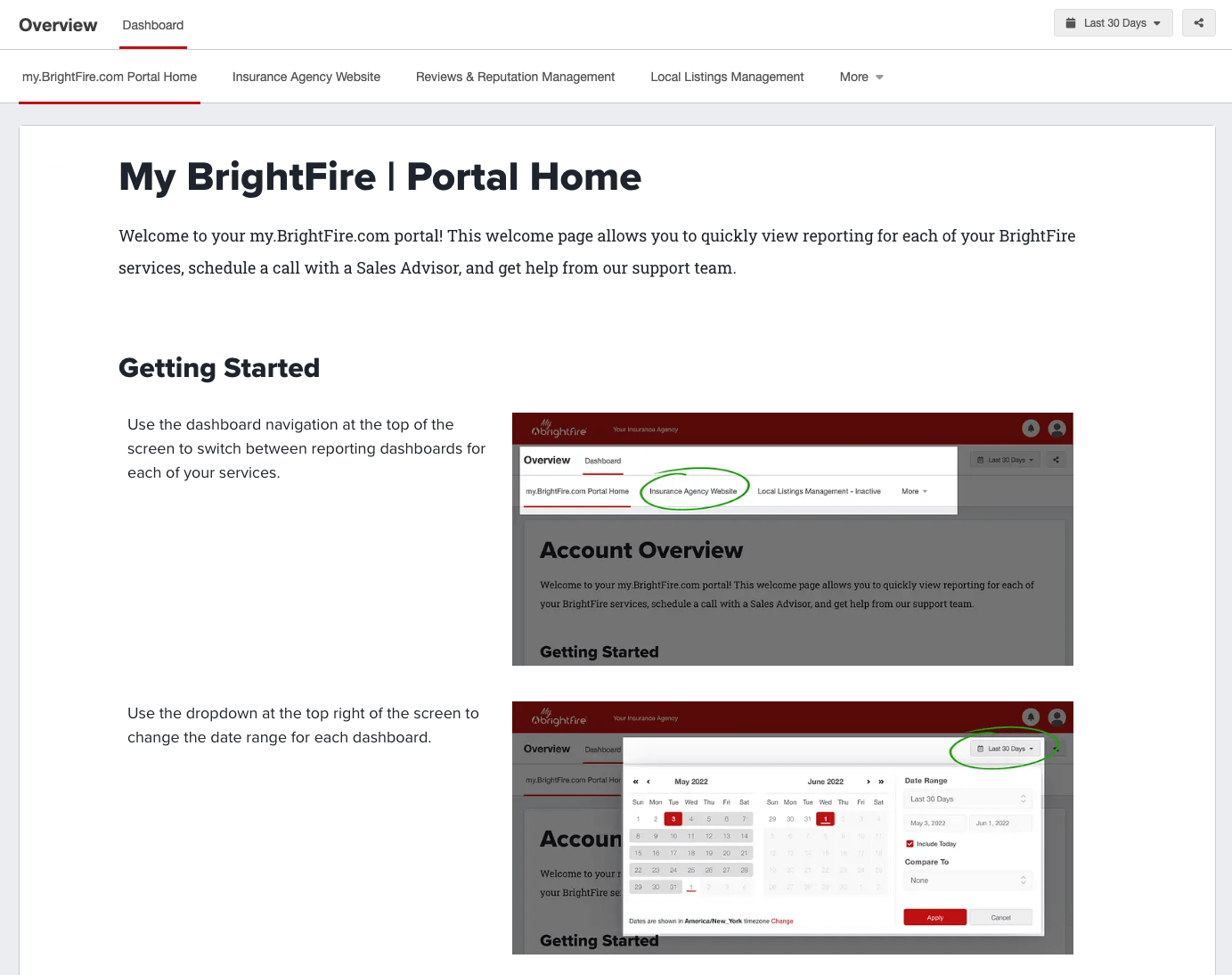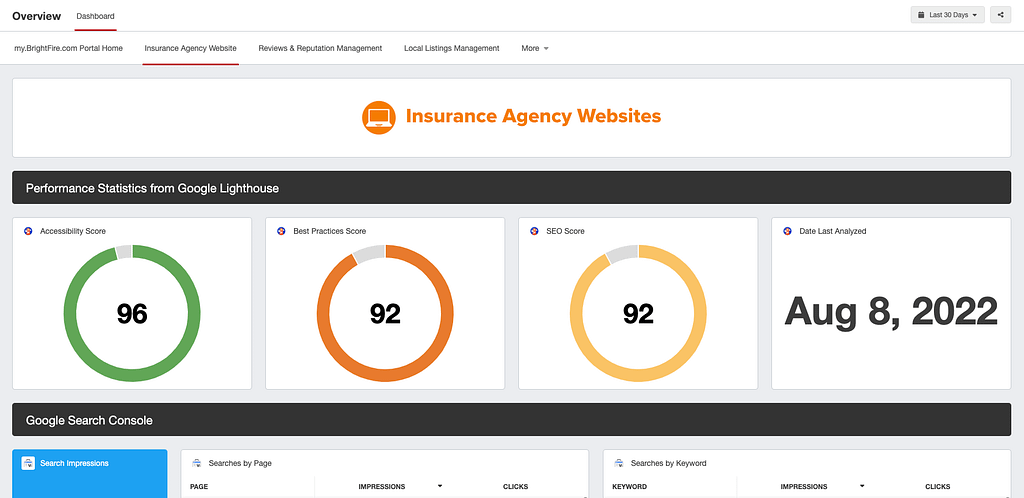 Connecting with Team BrightFire Has Never Been Easier
When you have questions or need to make a change to your services, you can easily connect with a member of our team from the My BrightFire customer portal.
View existing support tickets, submit new support tickets, and even schedule a call with support!
Schedule a call with a Sales Advisor.
Add new digital marketing services.
Want a Clear View of Your Digital Marketing?
Whether you're new to BrightFire or have been a customer for many years, the My BrightFire customer portal will help you get a clear picture of where your agency's digital marketing is headed and help you manage your BrightFire account.
To see what's possible with the My BrightFire customer portal, please schedule a call with us or call (888) 778-4393.