BrightFire is excited to release a new feature called Conversion Cues as part of the Sales Tool Suite for Insurance Agency Websites. Conversion Cues will help independent insurance agencies better grab the attention of their website visitors and convert more prospects.
With several styles and customizable triggers to launch Conversion Cues, your agency can capture leads and boost conversions at key moments during a consumer's journey through your website better than ever before.
New Conversion Cues Styles
Full-Screen – Turn a website visitor's full screen into an attention-grabbing Conversion Cue for a great opportunity to have individuals take action.
Modal – Shown in the examples below, modal Conversion Cues blur the website in the background to highlight the customizable content of the modal window.
Slide-In – For announcements you want to share in a more subtle yet effective way, these Conversion Cues will slide-in on the bottom of a website visitor's screen and still allow the individual to browse your website.
Top or Bottom Bar – This style appears as a full-width, thin bar across the top or bottom of your website.
Conversion Cue Features & Capabilities
The possibilities to boost conversions on your website are endless with this new feature. Activate Conversion Cues to point policyholders and prospects in the right direction or encourage your visitors to get a quote, subscribe to your email list, read your blog, check out your awesome customer reviews, follow your agency on social media, and more.
Additional features and capabilities include:
Designed & Managed by BrightFire Experts
Professionally Branded for Your Agency
Activate on Every Website Page or Only on Specific Pages
Set Triggers to Appear at the Right Time (i.e., on page load, button click, scroll, after inactivity, when there's intent to exit, etc.)
Conversion Cue Examples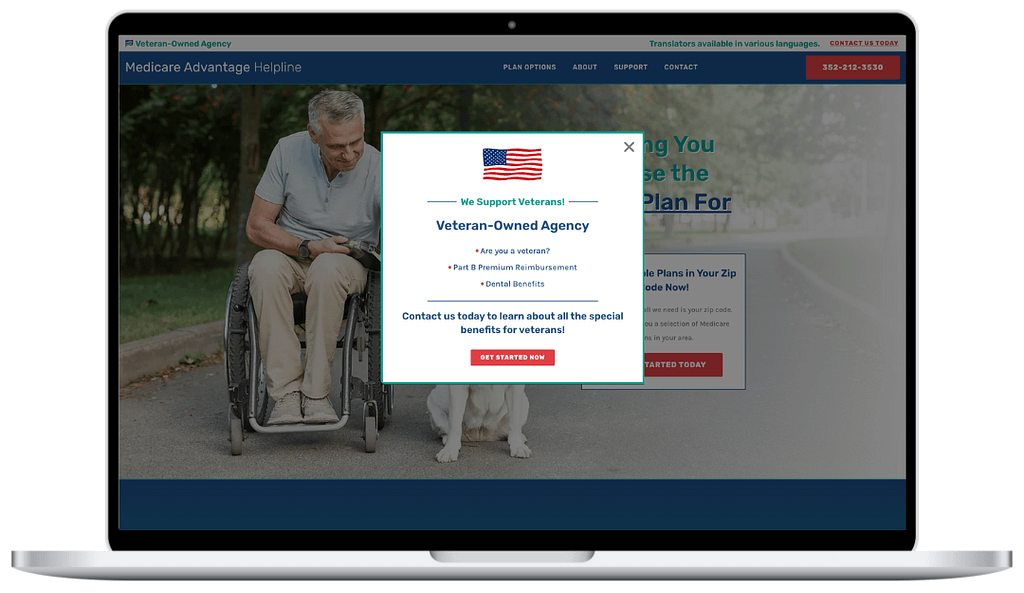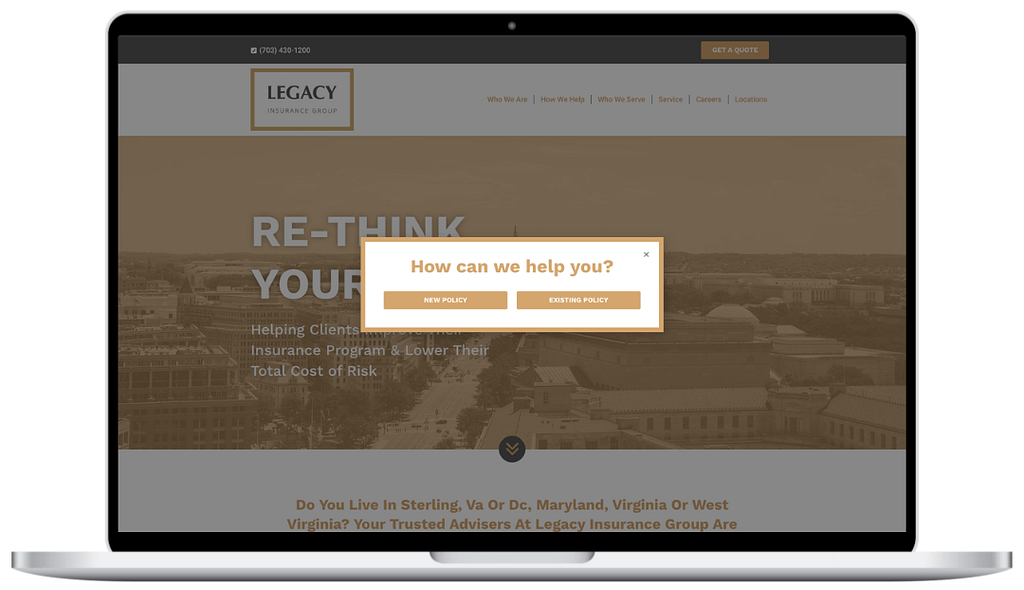 Ready to Boost Your Website Conversions?
When you sign up for BrightFire's Insurance Agency Websites service, our team of expert web developers and designers will be happy to design Conversion Cues on your new BrightFire website.
For more information on Conversion Cues and how they can help your agency boost website conversions, please contact us or call (888) 778-4393.