BrightFire Insurance Websites & Digital Marketing has partnered with Ramsey Solutions (www.DaveRamsey.com) and will be the recommended website vendor for the Endorsed Local Provider (ELP) insurance program.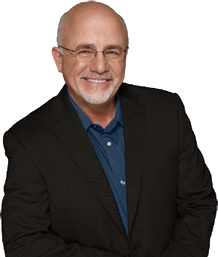 Dave Ramsey is a personal money-management expert and extremely popular national radio personality. His four New York Times best-selling books — Financial Peace, More Than Enough, The Total Money Makeover, and EntreLeadership — have sold more than 7 million copies combined. The Dave Ramsey Show is now heard on more than 550 radio stations across the country by 8.5 million listeners weekly. Since 1992, the Ramsey Solutions organization has grown to a team of more than 500 people.
Endorsed Local Providers (ELPs) are local professionals in your city that Dave Ramsey and his team have handpicked to receive Dave Ramsey's endorsement. Each and every ELP goes through a careful interview process to make sure they: deliver the same, excellent advice as Dave does; provide outstanding customer service; and have the heart of a teacher. All ELPs are continuously held accountable by members of Dave's team and on-going customer reviews.
BrightFire will build and host ELP program compliant websites for the independent insurance agents that have been chosen as a Dave Ramsey Endorsed Local Provider.
Endorsed Local Providers can benefit from an ELP program compliant website, discounted program pricing, additional sales opportunities, and the credibility associated with the Dave Ramsey ELP program.