We're thrilled to welcome a new Visual Designer to Team BrightFire! Kelly McNece serves our clients by designing and building beautiful custom-designed agency websites.
Prior to joining the team, Kelly was the lead web designer of another digital marketing company for more than three years. She currently lives in Missouri and has spent most of her life there. However, she just recently returned there after living in Arkansas for the last 10 years.
At BrightFire, we've developed a series of questions that are scientifically proven to tell you everything you need to know about a person. Here are Kelly's responses to those questions.
What is your go-to karaoke song?
My sisters and I partake in karaoke at every family get-together, and the song we tend to sing a lot is "Bohemian Rhapsody" by Queen. When I am singing alone, my go-to is "Dreams" by Fleetwood Mac.
If you could travel anywhere in the world, where would you go?
I really want to visit Seoul, South Korea. I am a huge Kdrama & Kpop fan, so I think it would be cool to visit some of the filming locations of my favorite dramas and visit the cool shops they have.
What do you usually do when you have time off?
I have too many hobbies, but when I'm not spending time with my family, I am playing some kind of farming game on my Nintendo Switch, reading, writing (my friend and I actually just published our first novella), crocheting, and I even dabble in customizing dolls. I just have a lot of interests. Ha!
What's your favorite movie, and why?
This is a tough question because I have so many for different reasons. I guess the one that comes to mind first would be View From The Top. There's just something so wholesome and uplifting about it. It puts me in a good mood every time. I would also say Dumb & Dumber because I grew up watching it with my family and can quote the entire thing. "California, beauuutiful."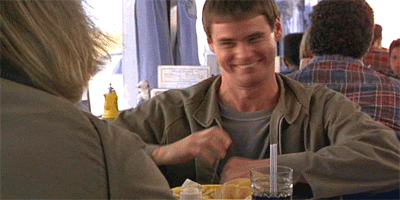 What is your guilty food pleasure?
I love a really cheesy chicken alfredo. Definitely don't feel guilty about it though!