BrightFire is excited to announce a brand new addition to our social media marketing packages for insurance agencies. We can now publish social media posts to your agency's Google My Business page.
BrightFire already publishes content to Facebook and LinkedIn, plus Twitter for custom campaigns, and we are excited to expand this service to another major platform.
How Can Google Posts Help My Agency?
The main benefit of posting on Google My Business is that the content will appear in both Google search results and maps results pages when people search for your business on Google. This means that potential customers will see the latest updates about your agency without having to leave the search results page.

These posts are the perfect opportunity to showcase agency events, promotions, office closures, contests, updates, or anything else that you want people to know as soon as possible. You can even add engaging buttons such as "Call Now" or "Learn More" in order to call readers to action.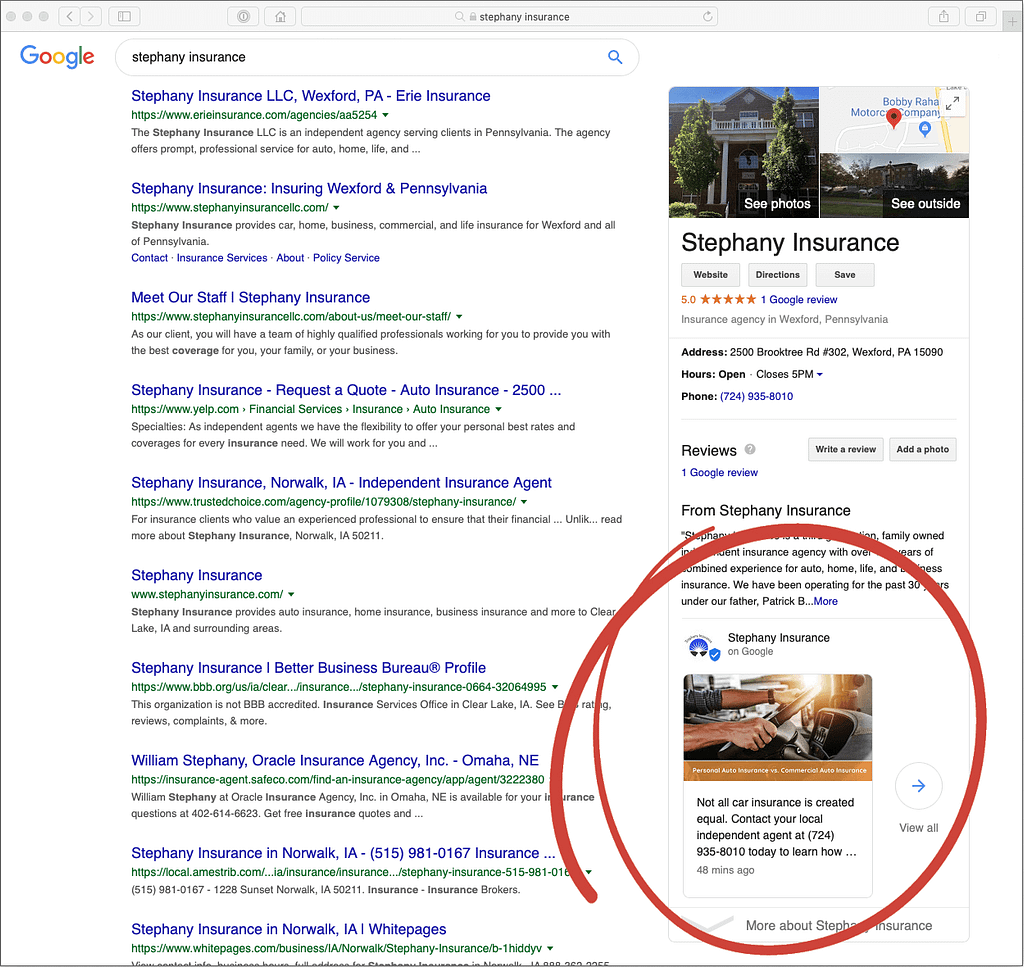 With these posts, Google's goal is to display recent information about your business. To ensure that posts are timely, Google only prominently displays posts that are less than 7 days old. After 7 days, Google archives these posts, so having a plan of consistent social media content will provide the best results.

Google My Business Helps With Local Rankings
Your Google My Business profile is not only easily visible to potential customers when they search on Google, but it is also a key local ranking factor. In fact, according to search engine marketing research, Google My Business "signals" are the most important ranking factors for the local map pack.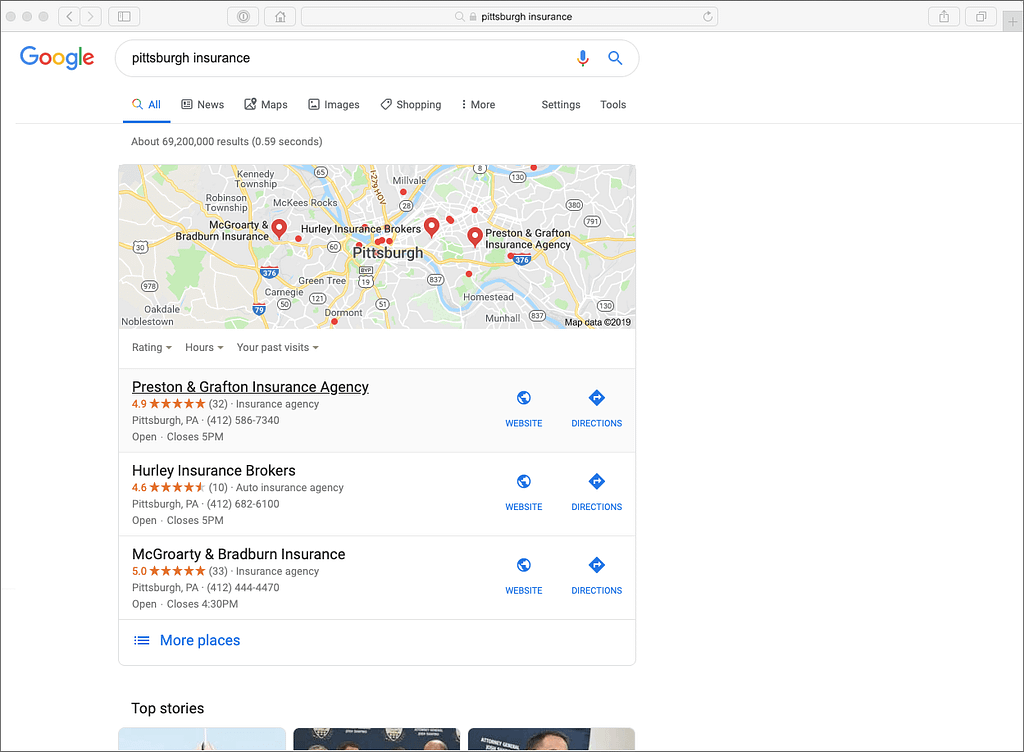 Reach More Customers With Google Posts Today

Thanks to this new addition, there has never been a better time to invest in your digital marketing and branding with social media marketing with BrightFire.

Our social media marketing packages feature several benefits, including setup and customization of your social media pages and 16 monthly posts to Facebook, LinkedIn, and Google My Business. Additionally, your custom posts will be published to your agency's Twitter profile.

For more information on how social media marketing can help grow your business, see our social media marketing packages or call us at 888-778-4393.