Whether you run your insurance agency's social media marketing alone or through BrightFire, quality content specific to your agency is essential to driving engagement and attracting new followers.
In particular, custom campaigns are one of the best ways to elevate your agency's social media presence to the next level.
Coming up with new ideas and creating content can be tricky, but BrightFire is here to help. Custom campaigns can go a long way toward showing the human side of your agency. In turn, this publicity can be extremely beneficial for both your social media pages and your business overall.
What Is A Custom Campaign?
A custom campaign is a post, or series of posts, that highlights something specific about your agency rather than a general insurance concept. With these posts, you're generally not trying to educate people or sell them your services, you're trying to connect with them on a personal level.

Common examples of custom campaign topics include:

Community events that your agency is participating in.
New awards that your agency has received.
Promotions that your agency is running (including giveaways).
New staff hires.
Times you helped a customer file a claim or save money.
Announcements about local events or festivals.
What Should A Custom Campaign Look Like?
Custom campaigns can be as simple or as detailed as you like. For example, you can use a custom campaign to feature a special customer, a new carrier, or a special occasion taking place in your office: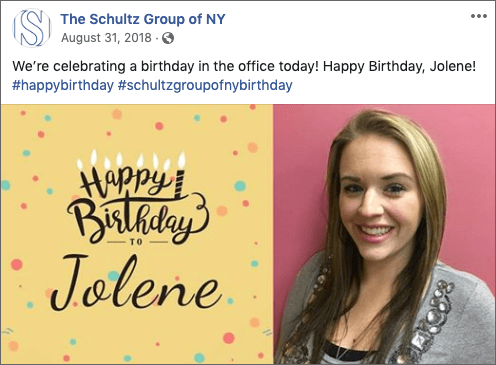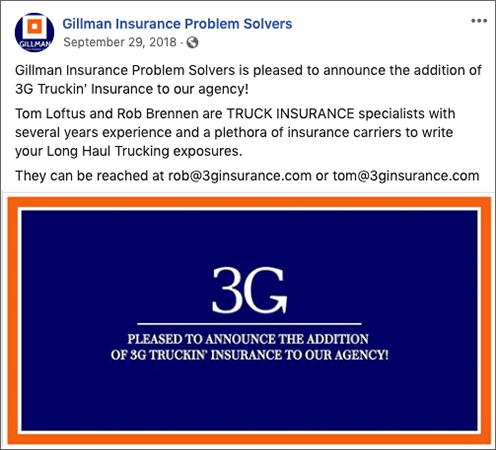 For a slightly more involved post, consider highlighting a recent agency award or a glowing customer review.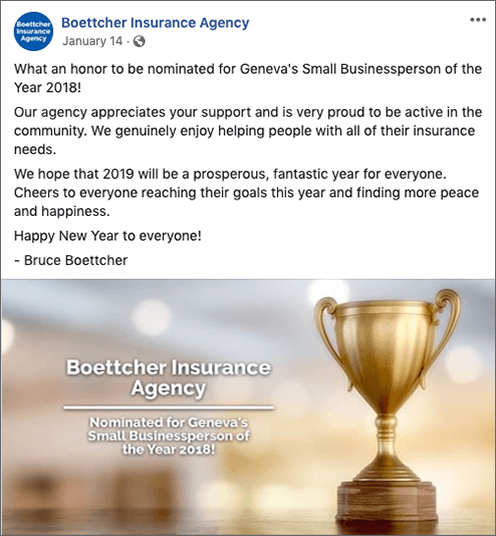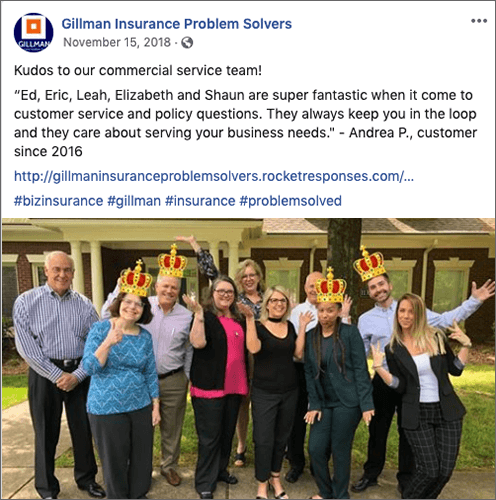 You can even use longer custom campaigns to call attention to events or causes in your community: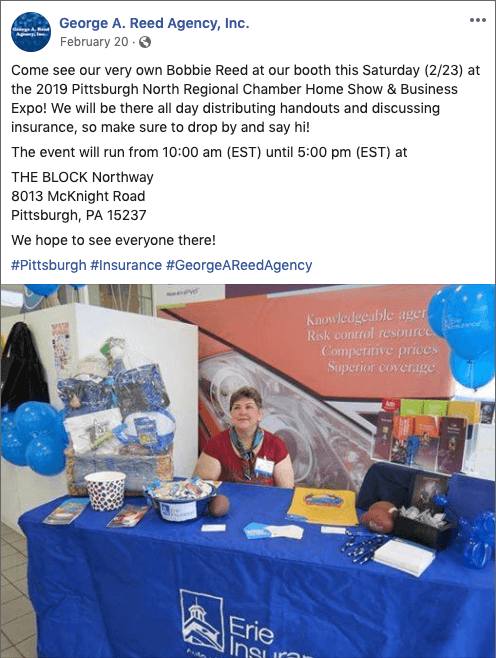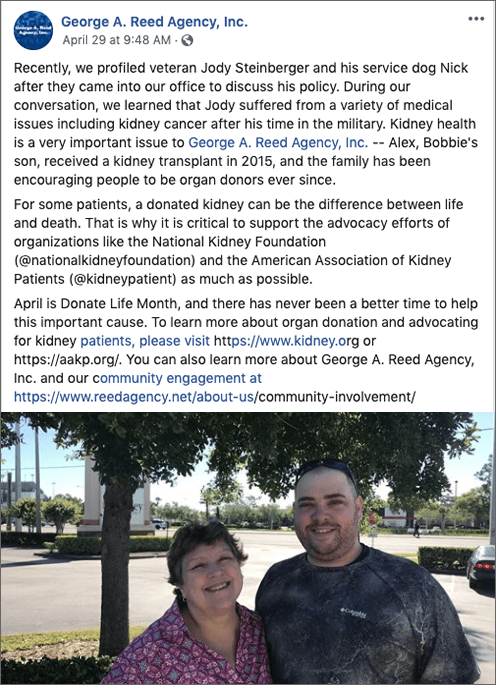 Expand Your Reach With BrightFire's Social Media Marketing

One of the perks of having a social media marketing package with BrightFire is that our team will work with you to brainstorm, write, design, and publish your custom campaigns. With expert guidance every step of the way, your custom campaigns are sure to have a big impact on your engagement and your ability to reach new followers.

See Our Social Media Marketing Packages & Pricing
If you would like to know more about our Social Media Marketing and how we can help you attract new followers and increase engagement, simply click the link above or call us at 888-778-4393.