BrightFire is pleased to announce the release of our latest new feature and sales tool for our insurance agent websites – Notification Bar. This new feature is available now and at no cost.
What is a Notification Bar?
The BrightFire Notification Bar enables you to display an attractive notification and alert bar at the top of your agency website. You can now notify your website visitors about special office hours, marketing promotions, special events, emergency notices, holiday announcements, etc. The Notification Bar is customizable and mobile responsive.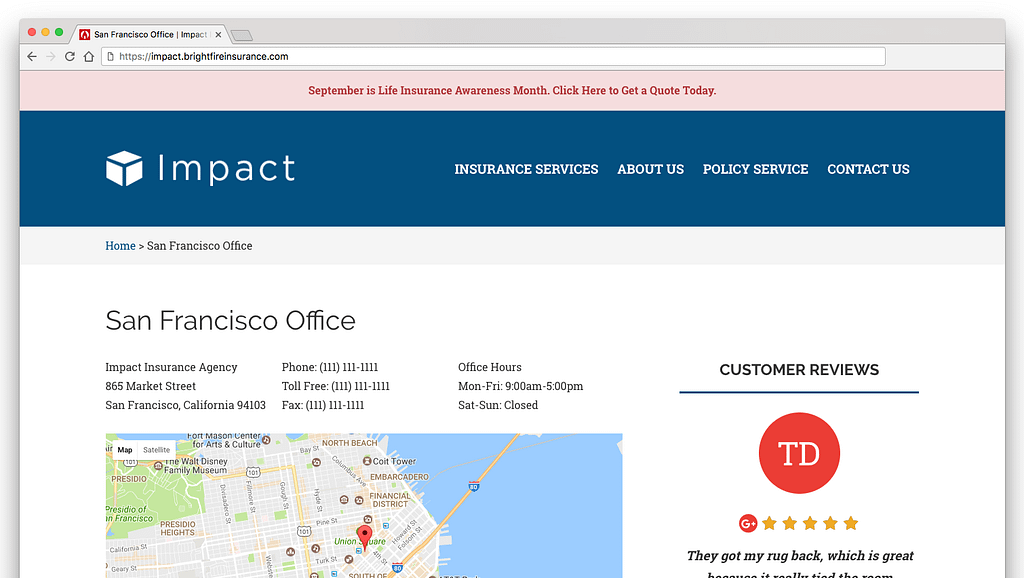 Notification Bar Features:
Edit yourself anytime – Easy-to-use editor built into your website dashboard.
Mobile responsive – Your Notification Bar will look great on any device or screen size.
Convenient – Schedule start and stop dates.
Schedule events ahead – Setup multiple notifications throughout the year.
Customizable – Multiple bar and text color options.
Page integration – Optional link to webpage or blog post on your website.
How to Use:
It's easy to start using this feature. Simply log in to your agency website's dashboard and go to the "Notifications" on the admin menu on the left side of the screen.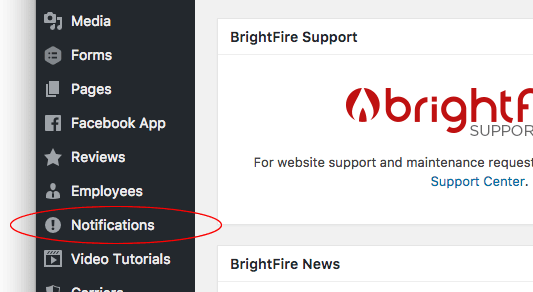 Detailed instructions, please refer to our support website article on the Notification Bar at: https://brightfire.zendesk.com/hc/en-us/articles/115003068426.