BrightFire is excited to announce that we have replaced our Review Monitoring service with our new Reviews & Reputation Management service.
In addition to review monitoring, this newly expanded service will help you measure your customers' satisfaction, generate online reviews, receive notifications for new positive and negative reviews, and access your reputation management dashboard where you can see detailed metrics about your valuable online reputation.
How Can This Service Help Me?
Improve Your Online Reputation: Customer Surveys + Review Generation
When you start this service, we send a customer survey email, known as a Net Promoter Score (NPS), to your clients. The Net Promoter Score is the world's leading metric for measuring customer satisfaction and loyalty. This email will ask your customers one simple question – how likely they would be to recommend your agency to a friend or colleague on a scale of 0-10.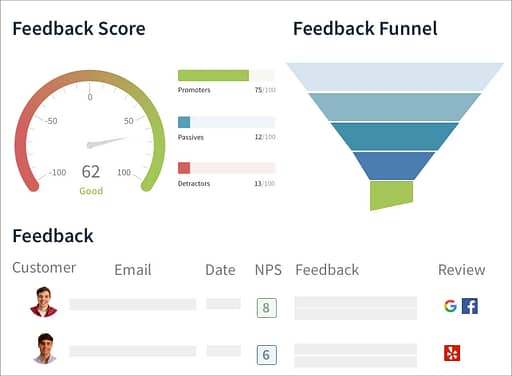 In addition to measuring customer satisfaction, these campaigns will also include a request for the customer to leave a review on Google, Yelp, or Facebook. Reviews on these sites play a huge role in bringing new potential customers to your agency, and directly asking clients to leave a review can go a long way toward improving your overall reputation.
After this initial campaign, we can send additional NPS surveys to your customers every 6 months in order to get an updated score and continue to generate valuable online reviews.
Protect Your Online Reputation: Review Monitoring & Alerts
BrightFire will actively monitor your online reputation across 18 online review and directory sites, including – Google, Facebook, Yelp, Yahoo, and the BBB.
When your agency receives a new positive or negative online review, we will notify you via email. Then you have the option of responding to the review directly from your Reputation Management Dashboard.
New review alerts from BrightFire help insurance agencies respond quickly to opportunities to resolve customer issues and capitalize on rave reviews.
Plus, each month positive online reviews are transferred to your website's Customer Reviews page so visitors to your agency website will see you're a trusted insurance advisor and will be more likely to request a quote.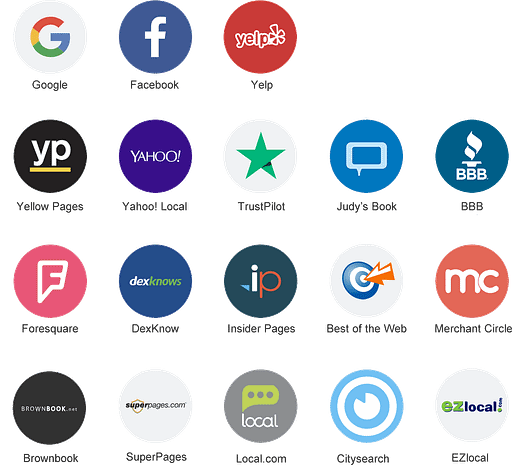 Boost Your Search Engine Rankings: Google Values Reviews
Online reviews help improve local search rankings and overall Search Engine Optimization (SEO) efforts. While there are a lot of factors involved in search rankings, online customer reviews convey trustworthiness and authority to search engines.
Simply put, Google loves using online reviews as an SEO factor because consumers today rely on online reviews.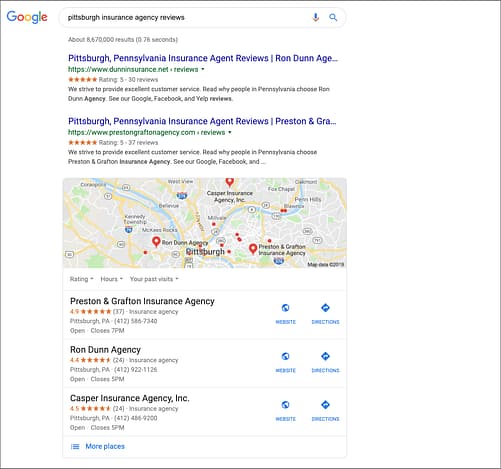 Gain Reputation Insight: Reputation Management Dashboard
Not only does BrightFire monitor and manage your reviews and reputation, but we also give you access to your own Reputation Management Dashboard. You can monitor your agency's reviews and reputation across all monitored review networks and be able to respond to Google and Facebook reviews directly from the dashboard, saving you valuable time and helping you keep track of all your ratings in one place.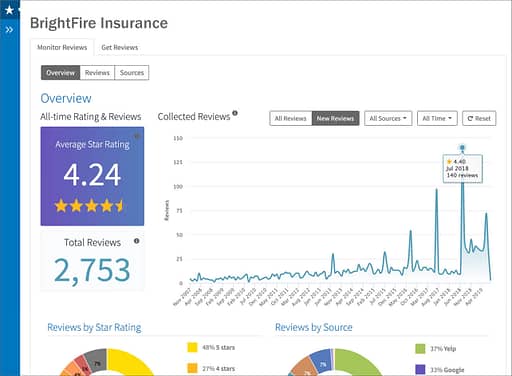 Everyone Has An Online Reputation. BrightFire Can Help Protect Yours.
The new Reviews & Reputation Management service from BrightFire is the best way to grow, nurture, and protect your agency's online reputation.
To learn more about how our Reviews & Reputation Management service can help your agency, please see our Reviews & Reputation Management page or call us at 888-778-4393 x100.