As part of BrightFire's Website & Digital Marketing platform, we are able to integrate numerous marketing, quoting, and customer support services used by insurance agencies. With these integrations, your agency can automate tasks, sell more efficiently, and grow your business more easily than ever before.
BrightFire has supported many of these services for several years now, so we have the knowledge and experience to help you set them up and answer any questions you may have.
Which Services Are Supported?
Here are some of the integrations we currently support with many more coming soon.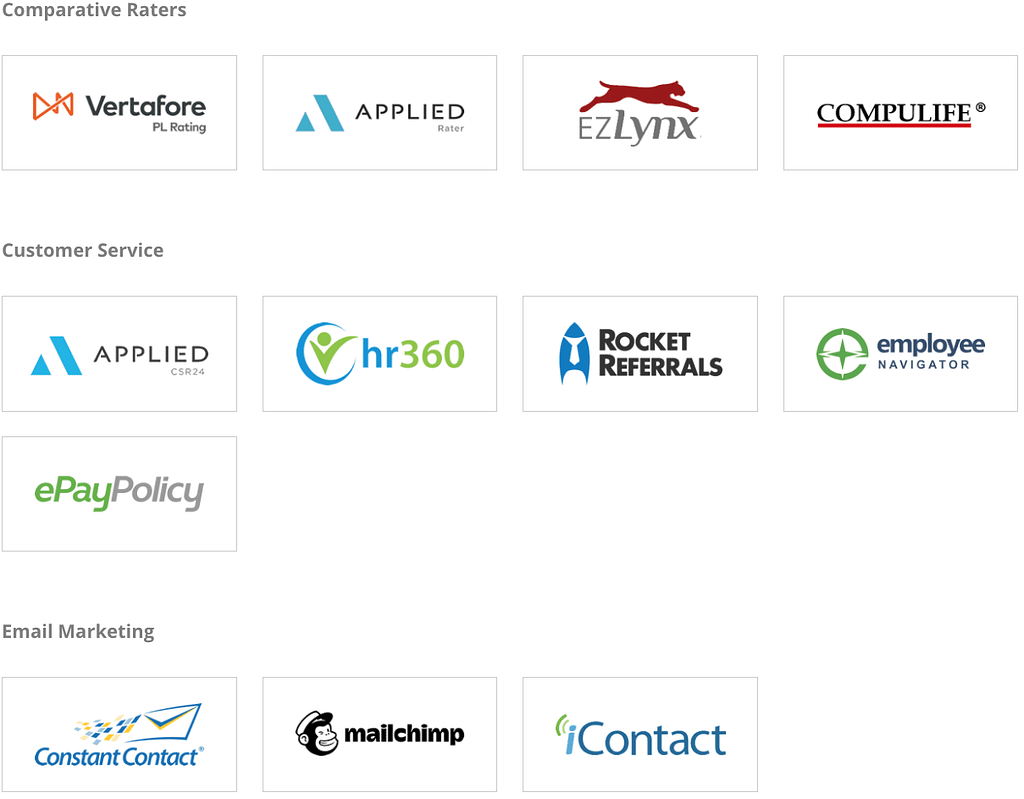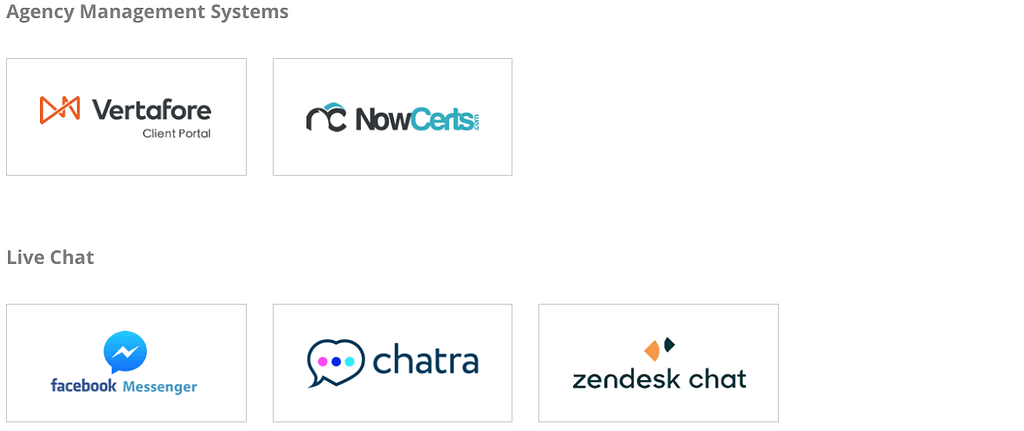 Want More Integrations To Help Grow Your Business?
In addition to the integrated services shown above, we are always listening to our customers for new ways we can help grow their agencies and make them more successful. If there is an integration that your agency currently uses or would like to use, please let us know.
For more information on our technology and marketing integrations and to see our updated list of integrations, see our Website Integrations page or call us at 888-778-4393.