BrightFire is proud to announce the release of our latest sales tool for our insurance agent websites – My Agent Personalization. This new feature is available now and at no cost.
What is My Agent Personalization?
The BrightFire My Agent Personalization system enables agency owners to personalize their website for each sales agent or producer.
Once the feature is set up, each agent can receive a personalized website link to share with their prospects. When prospects use one of these links, every page on your site will display an agent-specific profile containing that agent's name, picture, and contact information.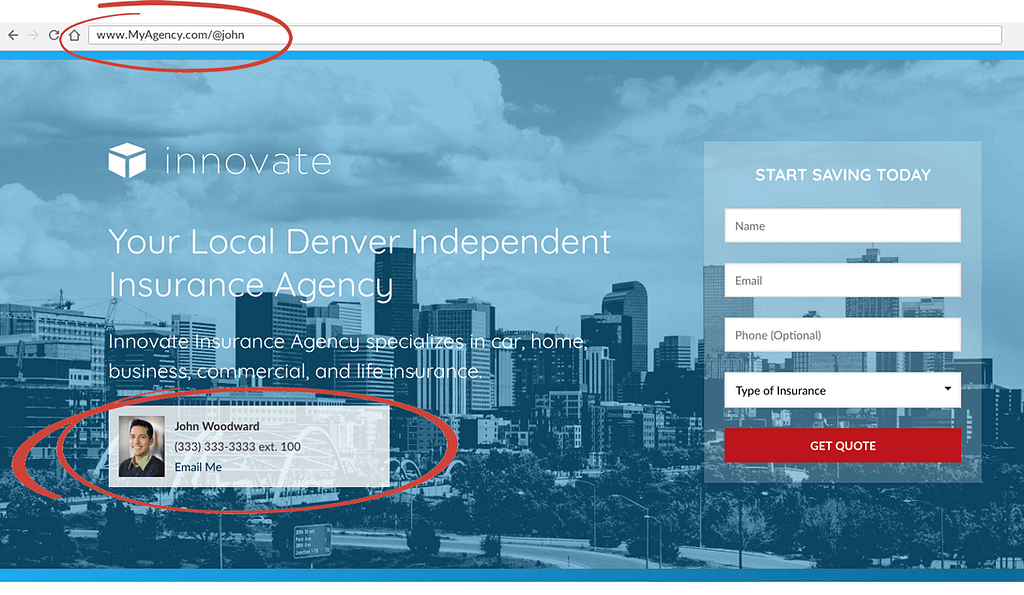 Feature Video Introduction
My Agent Personalization Features
Agent Personalized – Create personal links to your agency website for every member of your sales team. There is no limit to the number of unique links you can add.
Customizable – Display as much or as little as you like, including an agent's photo, name, email, and phone number.
Persistent Display – As a prospect browses your website, the agent's profile will continue to appear on every page for a rolling period of 30 days, even if the person leaves and returns later. This timer resets every time the prospect visits your website again.
Mobile Responsive – Your My Agent Personalization agent profile will look great on any device or screen size.
Choose Your Own Link – Use the default personal link for each agent or create your own custom link.
Want to See More?
For more information on BrightFire's My Agent Personalization feature and how it can help your agency build relationships and grow sales, please contact us or call 888-778-4393.