Imagine sitting down at your desk in the morning and being welcomed by new prospect appointments that are already neatly organized on your calendar. Now, through your BrightFire website and popular appointment tools, you can accomplish just that 24/7!
Your BrightFire website now integrates with Calendly, Acuity Scheduling, and Doodle!

By connecting your favorite call scheduling tool, every visitor to your website will have the opportunity to schedule a call with you based on the available times on your calendar. You retain the ability to select which hours, days, appointment types, and personnel are available, as well as how soon in advance appointments can be scheduled.
Want to include your producers and/or CSRs? We can integrate multiple appointment links into the staff page of your website so that your customers can choose who they want to speak with. Even better, your agents can book their own appointments from any page of your website with My Agent Personalization!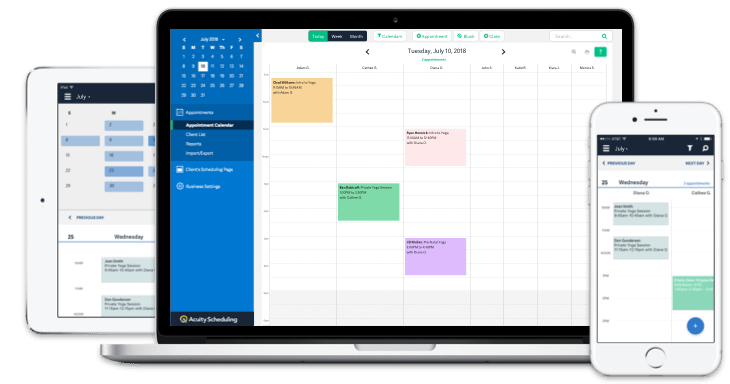 Never ask "what time works for you?" again. Call Scheduling is the newest addition to our suite of sales tools that help insurance agencies save time and sell more. While there is no cost from BrightFire to add call scheduling to your website, there may be a cost for the scheduling service you choose.
We are always listening to our customers for new ways we can help grow their agencies and make them more successful. If there is an appointment scheduling service not listed above that your agency currently uses or would like to use, please let us know.
---
Want To Save Time & Let Clients Schedule Calls Through Your Website?
Learn more about how our custom agency websites can help you sell more and save you time. Take a look at our website packages or call us at (888) 778-4393.
---